All-Day Saturday Class
Starting in July of 2023 the class will run from 9am to 3pm every Saturday except on holidays, the latter not counted as part of the six months of class time. The Saturday Class offers training in the proper use of hand tools necessary for traditional wooden boatbuilding.  In addition, students will participate in the planking and decking of the 'Donlon Arques' tugboat described elsewhere on this website.
Prospective students should first email the School to schedule a visit to introduce themselves.
After the school visit, applicants may request to attend a free Saturday audit of the class from 9am to 3pm.  If interested, the applicant may then apply to join the class.  If the class is full, the applicant may ask be put on the waiting list.  Please send all inquiries to arqueschl@sbcglobal.net 
Level:
This class is recommended for amateurs with some woodworking experience and also for experienced woodworkers. The focus is on the proper use of hand-tools and learning the various construction methods used in traditional wooden boatbuilding. Lapstrake and carvel planking are taught in the boatshop, and some workboat construction will take place on the 'Donlon Arques' tugboat outdoors in the Arques yard..
Number of students: This class is limited to 6 students.
Instructors:  Bob Darr.
Tuition:
$550 (U.S.) per student for six months. One half is to be paid when registering, and the balance payable on the first day of class. Students with timely and steady attendance may ask to repeat the class.
 (Students absent for more than five classes in six months, and/or late to class more than eight times in six months may not reapply for another term)
Tool needs:
Students will need basic hand tools such as planes, chisels, saws, hammer etc.
Below: The round Chamberlain Dory Skiff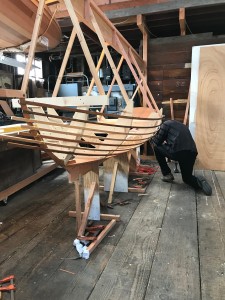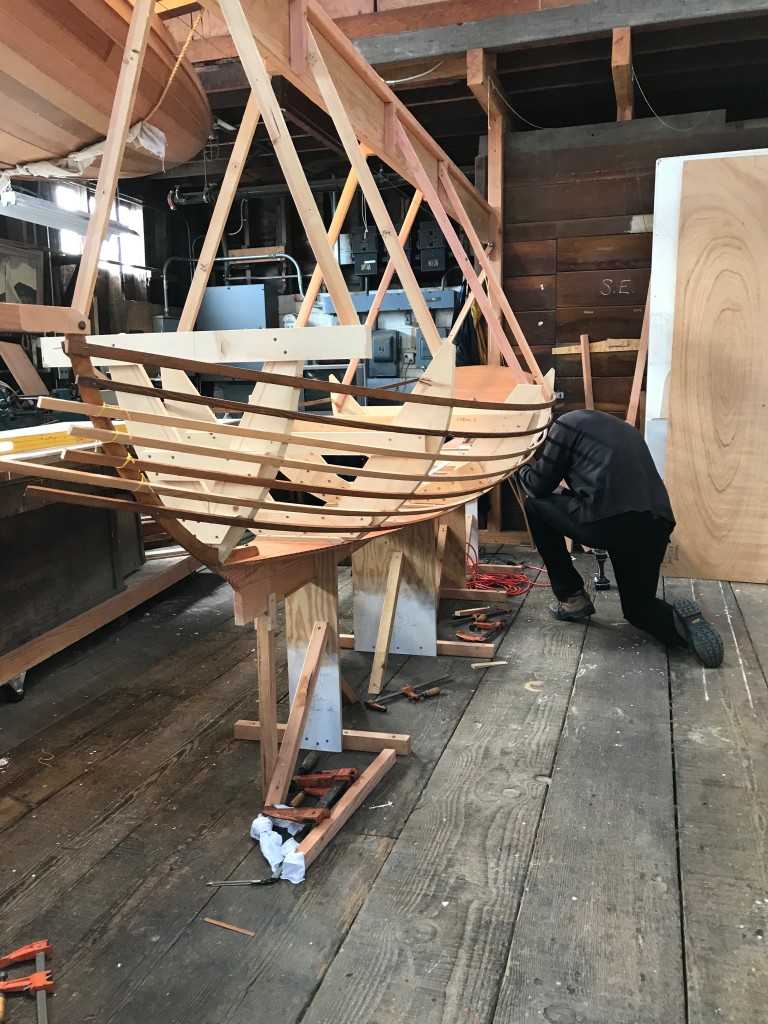 Below: The 'Donlon Arques' framed, and partially planked.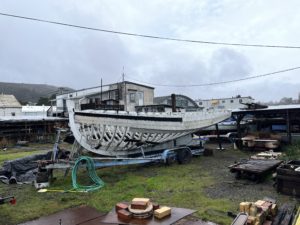 Below: A finished round Chamberlain Skiff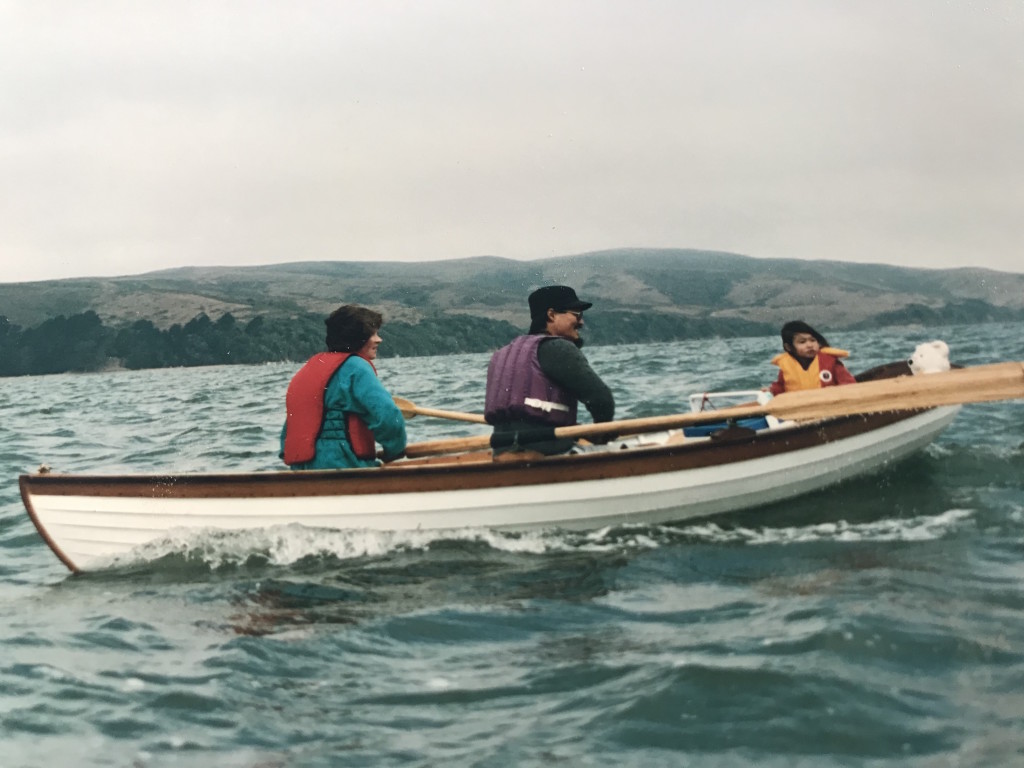 Above: Graduate student and friend Neil Kaku and his family on Tomales Bay in their round Chamberlain skiff that Neil built in the mid 1990s.