Advanced Class in Traditional Wooden Boatbuilding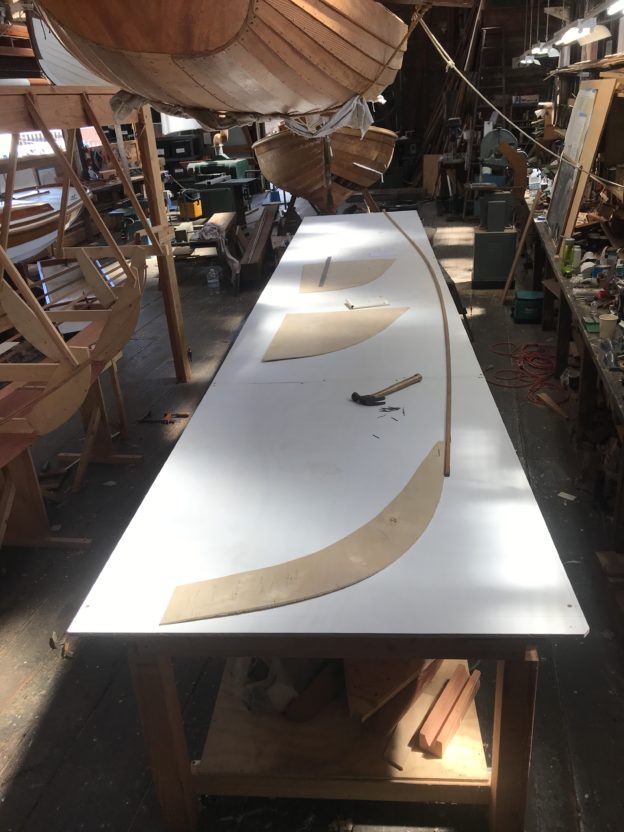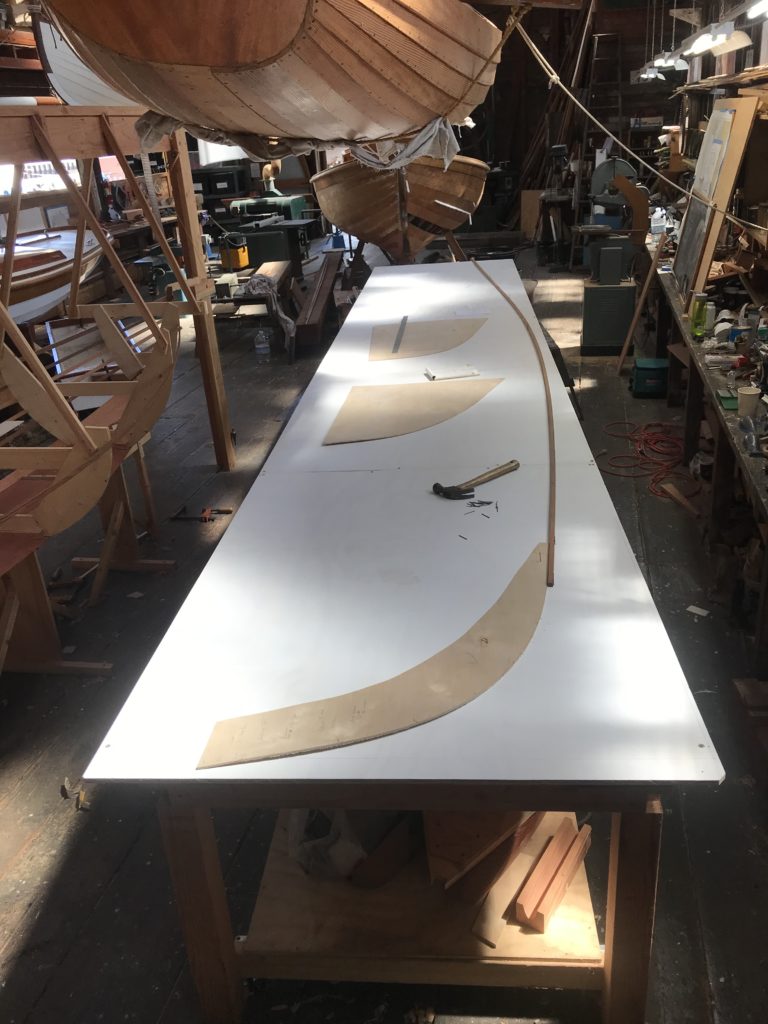 MAY 6, 2020: The photo to the right shows the first stage of Dolphin's lofting, the transfer of hull shapes taken from the boat and reproduced as a full sized drawing of the boat in several two-dimensional views.  The profile, half-breadth, and body-plan views must all come into accord for the boat to be deemed properly "faired" and ready to build.
This is an avocational class for experienced woodworkers who want to broaden their knowledge of classical wooden boat design and traditional boatbuilding.  Weekly Thursdays sessions run from 9am to 1pm.  We are in the beginning stages of our latest historical project, lofting and preparing a set of lines taken from Dolphin (see description under Projects and Events).
Instructor: Bob Darr.
Tuition: $100 a month or $30 for individual sessions.  Experienced woodworkers may sign up at arqueschl@sbcglobal.net